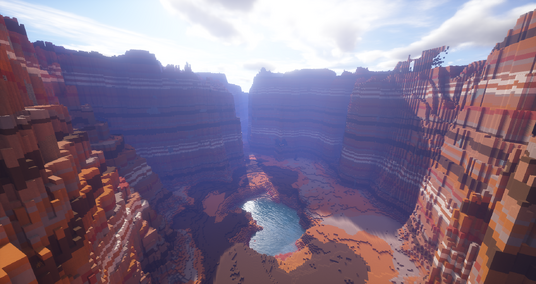 Alternate Names:
The Worldscar
NPC Towns: Beswin (Redfire Mesa)
Official Biome: No
Growable Crops:
Growable Trees:
Raisable Animals: 
Long ago, the Arkayo nearly succeeded in summoning their unholy god of chaos into the world of Atlas. The destructive force of the summoning tore through the Redfire Mesa, leaving a massive ravine in its wake. Ownership of the Worldscar Ravine has been a contention between various civilizations throughout history, but is currently controlled by the Cirilians and their local mining town of Beswin. 
Community content is available under
CC-BY-SA
unless otherwise noted.