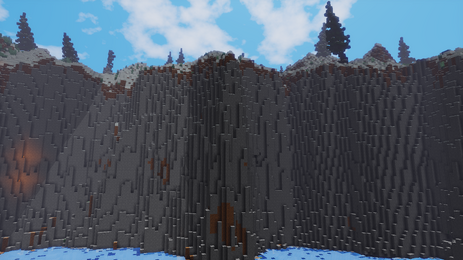 Alternate Names: The Cliffs of Yukrov
NPC Towns: Yukrovia
Official Biome:
Growable Crops:
Growable Trees:
Raisable Animals: 
Along the northern coast of the Yukrovian Highlands are miles of towering cliffs, overlooking the frozen northern sea. After the bloodshed of the Battle of the Blue Valley, the Yukrov people largely moved from their settlements throughout the interior of the highlands, to new homes alongside the edges of the High Cliffs.
Community content is available under
CC-BY-SA
unless otherwise noted.